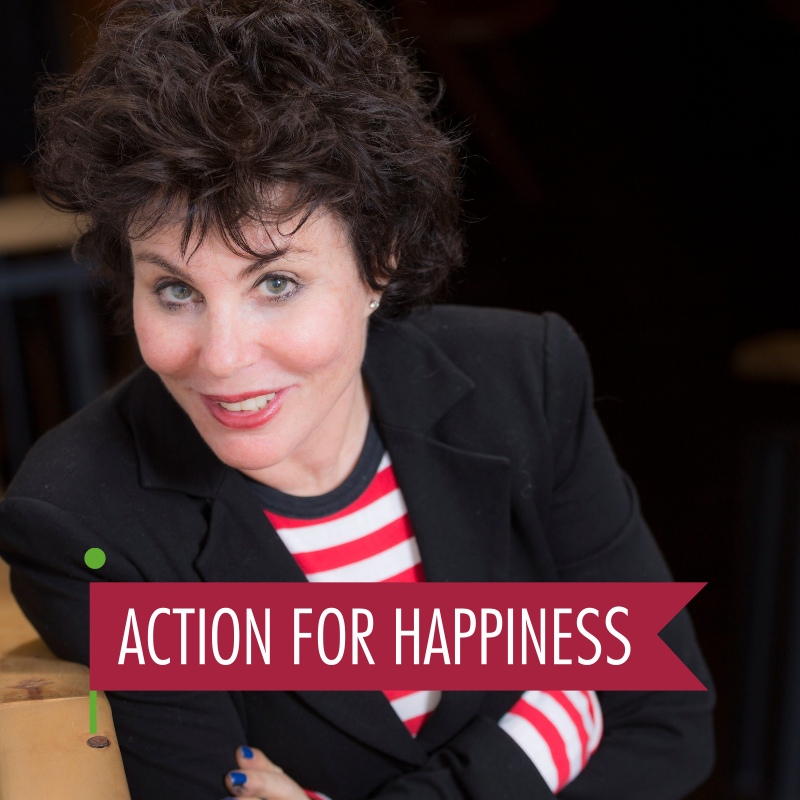 In today's episode we are again going to do a throwback to a wonderful conversation that our director Dr Mark Williamson had with the wonderful and longtime AFH friend, Ruby Wax. 
Ruby is very well known for her successful TV career, but what is less well known is her long term struggle with depression. Ruby then stumbled across Mindfulness and the work of Mark Williams that sent her on a journey of self healing.  Ruby went on to get a degree in Mindfulness at Oxford university and was able to transition what she had learned about the brain and incorporate it in her work. In part two we dig into ruby's new book, and now for the good news, and if you stick around to the end end, Ruby graciously guides us through a brief mindful exercise.
For the full video version of this audio podcast that includes extra bonus questions asked by our listeners during the live stream you can- visit youtube.com/actionforhappiness (link in the description), where you can also find the full archive of awesome videos. 
Action for Happiness is a movement of people committed to building a happier and more caring society.  Visit actionforhappiness.org to join thousands of others who are spreading a bit more happiness in their homes, workplaces, schools and local communities.  Watch talks from inspiring speakers and check out our monthly groups and our online 10-day course) which is helping people world wide. 
Don't forget to subscribe, like and follow to keep up to date with all our content.  Find out more at AFH.org.  Join the movement, be the change.
Gui - @mindulnews.uk